Hi everyone
A couple of months back I found out that our friends at Metaquotes Software Inc – creators of the worldwide famous trading platform Metatrader (MT4) – were celebrating their 15th anniversary. So I decided that I should write a blog piece to congratulate them for their tremendous success as in these fifteen years no one in the industry has been able to achieve such a success story as theirs. Of course, there are others richer and stronger, but if we talk about "success", I modestly think that they are the winners. No discussion.
I've always been a guy that does not remember anything, but the closer I am getting to turn 50 – oh my god! – the memory losses are becoming more and more frequent, so I forgot to upload the blog post before the year expired. Now that we are already in 2016, allow me to be the very first one to congratulate Metaquotes for turning 16!!!…. Congratulations guys!
Metatrader, the software created by a company founded by the brothers Renat Fatkhullin and Lenar Fatkhullin, has become the industry's preferred trading platform by traders worldwide. Even though a few brokerage firms resisted to implement them at the beginning as they saw them as a competitor of their propietary platforms and thought – wisely – that adapting MT4 they would be commoditizing their offering – at the end, they could not resist client's pressure to offer them the platform. This was the key of their success, their users stressing brokerage firms to offer them the platform or they would fly away. In fact, the huge success of the 4th version of the software (MT4) has become Metaquotes main weakness as all their efforts into evolving to a better platform like MT5 have failed.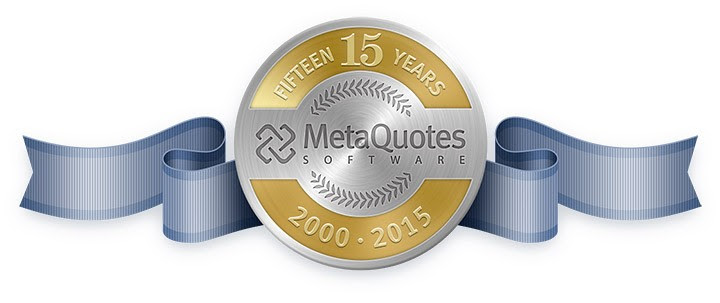 Anyway, this is a post for greeting Metaquotes for being around so let's forget about weaknesses and focus only on strengths.
To praise Metaquotes job in the best way I do not think there is anyone better than traders, their users. So I asked our three traders Gonçalo Moreira, Valeria Bendarik and Alberto Muñoz to share with me their thoughts about Metaquotes, Metatrader and their success.
Here is what they told me:
Valeria Bednarik: "The best about Metatrader is that the platform is free, user-friendly, and by far, the most complete when it comes to build-in technical studies. And if that is not enough, the programming is opened, so you can develop whatever tool you want. After 10 years it is a sine qua non for any trader."
Alberto Muñoz: "The main reasons why Metaquotes has been successful with Metatrader are the following:
- Uniformity for traders and brokers: Metatrader managed to standardize Forex trading platforms into one single solution based on a white label business model. By doing it this way, the trader can easily recogize the main platform menus and functions in almost any broker as long as it's using Metatrader.
- Open code: thanks to Metatrader today it's possible to share indicators, scripts and expert advisors written in the same language (MQL). Most of them are open ie. you can check the code and modify it to suit your own needs.
- Languages: the platform is translated into more than 40 languages, so it's almost usable in any part of the world.
- Free access and demo mode: but the main key for Metaquotes trading platform success has been that everyone can download the platform for free and try it in a demo environment without any cost or required deposit, which has greatly helped to spread the platform across the Forex trading scene.
- All in One: once you use Metatrader you don't need anything else, as you have in just one place a trading strategies design and execution platform and a real time data feed, as well as the access to your broker execution."
Gonçalo Moreira: "Metaquotes managed to create a very large community of users, service companies, online forums and off-line events around its platform."
Renat and Lenar, my most sincere congratulations for creating such a beauty 16 years ago and I hope to congratulate you again in 15 years from now.